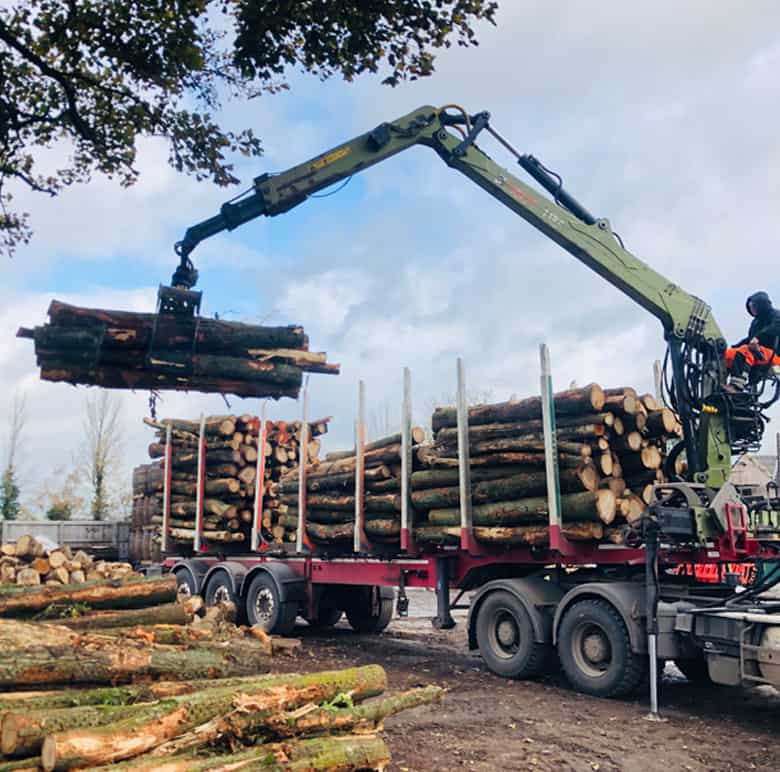 Kiln Dried Logs, Kindling and Firewood
---
As part of the Oakleys Farm Group we supply Kiln Dried logs and kindling throughout Cheadle, Stoke on Trent, Staffordshire and surrounding areas. From woodland through to kilns we manage the process at our farm. We delivery within a 25 mile radius of our timber yard.

Deliveries are usually within 24-48 hours. We have options to loose tip, bulk bag deliveries and also collection orders.

We pride ourselves on returning customers and outstanding feedback! Once you go kiln dried you don't go back!

All premium quality hardwood, we source Oak, Ash, and Birch as a majority. These are the premium hard woods for firewood and burning purposes.
---
WHY KILN DRIED LOGS?
---
100% 'Ready to Burn' assured British Hardwood logs.
---
Our Logs give the ultimate clean burn with maximum heat output!
---
They won't damage your flue lining!
---
One of our Kiln Dried Logs is the equivalent of 2 seasoned logs!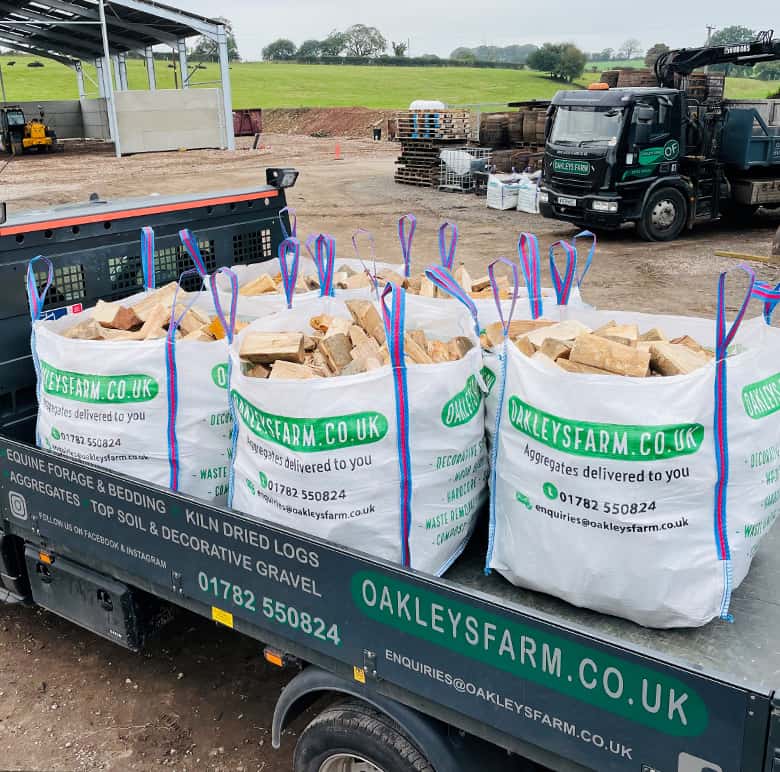 ---
WHY ARE KILN
DRIED LOGS BETTER
THAN SEASONED?
---
When buying seasoned logs, you have to take the processors word that they're "seasoned", which is an ambiguous term which unfortunately means very little.

They could have air-dried for 6 months or 3 years, and you'll never know unless you test the logs yourself with a moisture meter before purchasing - including splitting the logs and checking the internal moisture content, which can differ far greatly in seasoned logs due to the nature of traditonial air-dried logs; they don't release their internal moisture as easily as when Kiln Dried, and logs that measure 20% on the outside could be 40% and wet on the inside.
---
CONTACT US
---
Please use the form below. We'll get back to you as soon as possible.
---
---